By James Flashman-Fox and Hannah Joyce
Cast your mind back to some of your early memories of watching sport with family and friends. If you were born before the millennium, most likely it would look something like this: Sunday, 3pm kick-off in the Premier League, Sky Sports 1, drinks and snacks in hand, huddled around the standard definition television having just finished reading the sports section in The Times, occasionally whacking the side of the TV to stop the picture from jumping around.
Fast forward to 2023, sports fans around the world are presented with a very different experience. Laptops, tablets, game consoles and phones present a modern approach to watching live sports and engaging with content related to favourite teams and players, with just 38% of sports fans choosing the television for live sports viewing.
An entirely new ecosystem now exists whereby fans can engage with an overwhelming amount of content in the form of behind-the-scenes documentaries, constantly updated focused news feeds, short-form content, highlight reels and of course, social media. On the surface, sport has clearly 'digitised', but has it actually transformed as an industry?
Digital transformation is not simply the act of rights holders enabling live and non-live content to be pushed out to multiple streaming platforms and media outlets, both free-to-view and behind paywalls. For complete digital transformation to happen, teams, leagues and athletes need to engage with the next generation in a commercially viable manner for all stakeholders. "Digital" needs to sit at the core of every vertical within a sports business, transforming processes, technology and the capability of the people.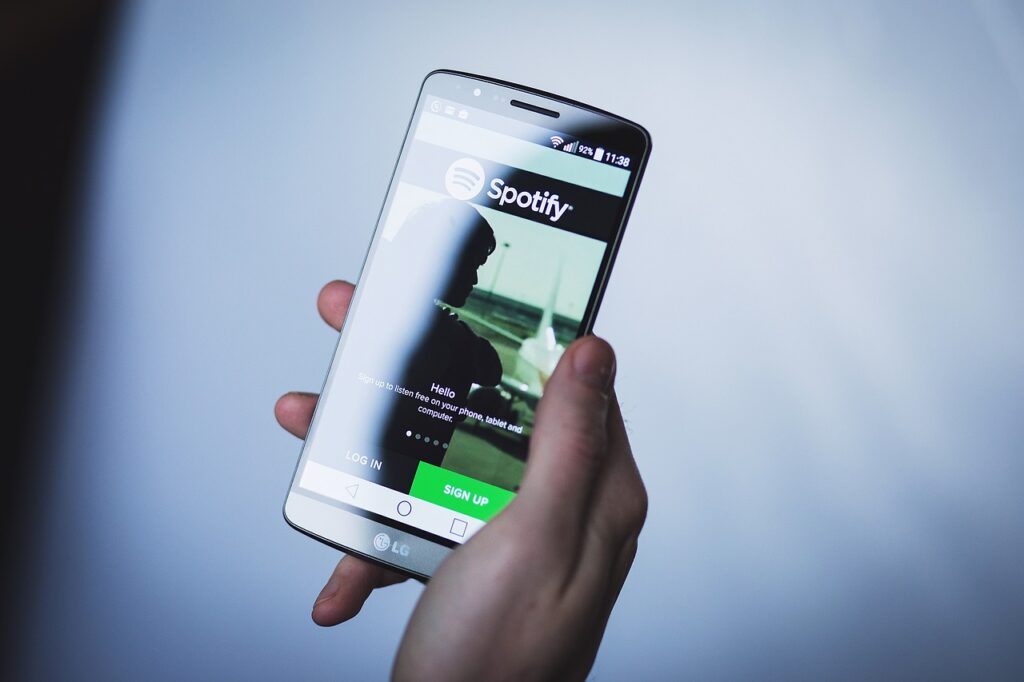 When the music industry recognised the need to fully embrace the digital era, it transformed itself inside-out. Over the last ten years, large music corporations have put digital at the heart of major business decisions. When TikTok burst onto the scene in 2016, the industry took to the short-form video content app like a fish to water. TikTok is now the single most used platform for identifying music talent in the world.
The AI-powered Apple Music, Deezer and Spotify's creation of a unique and relevant experience for users, along with SoundCloud's mission to build an entire digital ecosystem of interaction between artists and fans are examples of digital transformation in practice. Where are the examples of this happening in sports?
Connecting with the next generation of fans
Captivating content pushed out in a highly tailored fashion with better overall control of IP has the potential to dramatically increase sports fan engagement, especially with the younger generation. By building digital fan engagement around artists, the music industry has created an ecosystem that supports the promotion of those individuals. Streaming is no longer enough for the music industry, with fans demanding more connectivity with artists, loyalty recognition, and the ability to embrace an entire ecosystem of digital activity related to their favourite singer or band.
Leveraging this fan base in a commercially minded manner increases the overall value of the 'brand'. The greater the value of the brand, the greater the revenue generated by sponsorship and media rights – the 'traditional sports revenue streams'. Fail with your content and overall digital agenda, the brand will suffer and so will your revenue.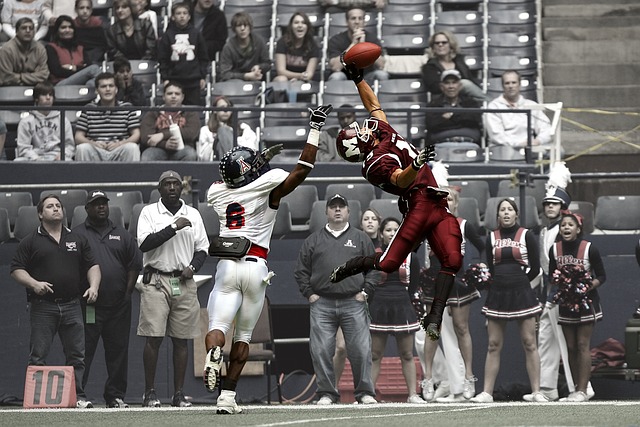 The sports industry does not need to entirely re-invent itself; it needs to capitalise on modern brand-building methodology to create new business models and maximise the value from existing revenue streams. We are excited to see how well-received TMRW's TGL Golf has been. It features some of the best players in the world competing in a simulated environment in a purpose built stadium on Monday nights, with a slick fan experience, real-time betting, and a product designed to engage the next generation of golf fans.
Certain areas of sports have also made strides in non-live content creation. Take Formula 1's rebrand via its hugely popular (and often quoted) Netflix series 'Drive to Survive': by creating a fan ecosystem around the individual drivers rather than F1 itself, in turn boosting F1's profile globally. Since Liberty Media's takeover of F1 in 2018, viewing numbers in the US market alone are up by just shy of 300% – the numbers speak for themselves, with a vast majority of this growth coming from younger and female audiences, who prior to 2018 were not engaged with the sport at all.
There is certainly an argument here that a sports organisation can get out of its own way and focus on the most commercially viable IP it controls. A team or league's ability to humbly accept that sometimes an individual player might be more influential than not just a team brand, but an entire league, is critical to progress. Lionel Messi and the impact he has had not on just Inter Miami, but MLS as a whole, is a prime example of this. Also, whilst it is easy to criticise the Saudi Arabian sports movement, they have certainly demonstrated with both LIV Golf & PFL how you can build an entire sports product around a handful of ultra high-profile mega stars.
Controlling IP and the move to a DTC industry
One of the music industry's remarkable digital transformations involved embracing innovation in creating proprietary IP. Streaming platforms like SoundCloud, Spotify, Deezer and Apple Music didn't just make existing music accessible; they also provided a space for exclusive content and experiences. This innovation made music streaming services an immersive experience, attracting millions of subscribers.
The lack of digital transformation at the core of the sports industry has given rise to a huge number of promising and innovative sports-tech businesses, such as Infinite Athlete (previously Tempus Ex Machina), using their proprietary API platform to enable the creation of never-seen-before experiences during live events, and for fans to completely tailor their viewing experience (eg. MVX w/ Chelsea).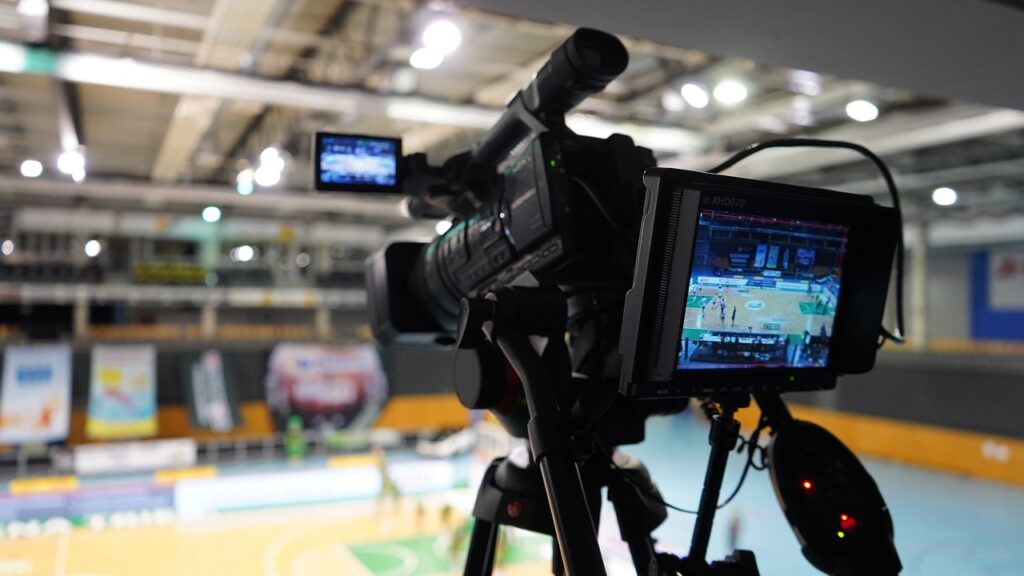 Sportable, one of Calibre One's clients, is changing the game with regards to ball tracking data, which serves both the activity & performance side of the industry, and with immense application potential across both live and non-live media. The company has enjoyed huge success in rugby across Europe, South Africa & Australia, and now looks set to conquer the US market.
The opportunities in sport are simply enormous with rights owners able to create and monetise exclusive content and experiences that fans cannot find elsewhere. Something we often hear is commentary surrounding sports becoming a DTC industry.
Whilst proponents argue strongly both for and against this theory, one thing is certain, digital transformation will allow any sports business to engage with fans (their customers) in a deeper, more connected way, generating new revenue streams outside of gameday pounds and dollars, physical merchandise, sponsorship and media rights.
Hiring in the sports industry – time for change
The sports industry suffers immensely from a tremendous lack of diversity, from the board right down to entry level, with many executives having been in these businesses for the last 30 years. The average tenure of a member of staff in a UK Premier League club is over 10 years, with most executives recycled and moving from one team to another. Bearing in mind that the average tenure of an exec in Silicon Valley is just over 3 years, it is easy to see why a lack of diversity, bright ideas and dynamism exists within so many sectors of the sports industry.
Contrary to this, the music industry has consistently hired great talent from innovative and highly digital markets, particularly on the product marketing and content side, over the past 10 years. Spotify led a complete restructuring of the value-chain in the music industry but following a period of reinvention, the industry is now more successful than ever with record-breaking revenues, the emergence of exciting new businesses, and a competitive environment allowing music fans from around the world to choose a platform that best suits their engagement preferences.
However, there are some examples from the sports sector that demonstrate the potential here and should hopefully serve as encouragement for those stuck in the ways of a bygone era. Michael Sutherland has been Chief Transformation Officer at Real Madrid for 5 years, off the back of a hugely successful 15 year stint in Silicon Valley, which included a final role of heading up Augmented & Virtual Reality for HP. Sanjeev Katwa, Chief Technology Officer for Tottenham, has sat at the forefront of innovation at the club for the past 8 years, off the back of 15 years across digital and tech in…yes, the music industry! It is no coincidence that Real Madrid and Tottenham have two of the most high-tech stadiums in Europe, both have invested significantly in their digital infrastructure and their teams which sit very much at the core of their businesses. They are now reaping the rewards.
Conclusion
For the sports industry to digitally transform as the music industry has over the last ten years, it needs to fully embrace digital transformation. Digital should be at the centre of all key strategic objectives and overall goals for the business over, not two or three years, but the next decade. As with any company in any industry, growth and innovation is driven by the people within it.
If the sports industry fails to think outside the box when it comes to talent and does not learn from other industries that are years ahead in this regard, then ultimately sport will fail to realise the huge potential that true digital transformation can unlock. Taking an innovative approach to hiring is paramount to this potential being reached, and we are excited to be at the forefront of that change.