Calibre One is proud to announce the 2023 list of "Top 25 Women Leaders in US PE-Backed Software". The list includes top Chief Executive Officers and Presidents leading fast growing software businesses that are backed by prominent private equity firms. They are recognized as some of the highest caliber leaders in the industry.
The 2023 awardees were selected from nominations made by Calibre One's extensive network of executives, board members and private equity partners. The list highlights the accomplishments of these successful executives with a demonstrated track record of growth and value creation. We are excited to honor these outstanding executives and their achievements.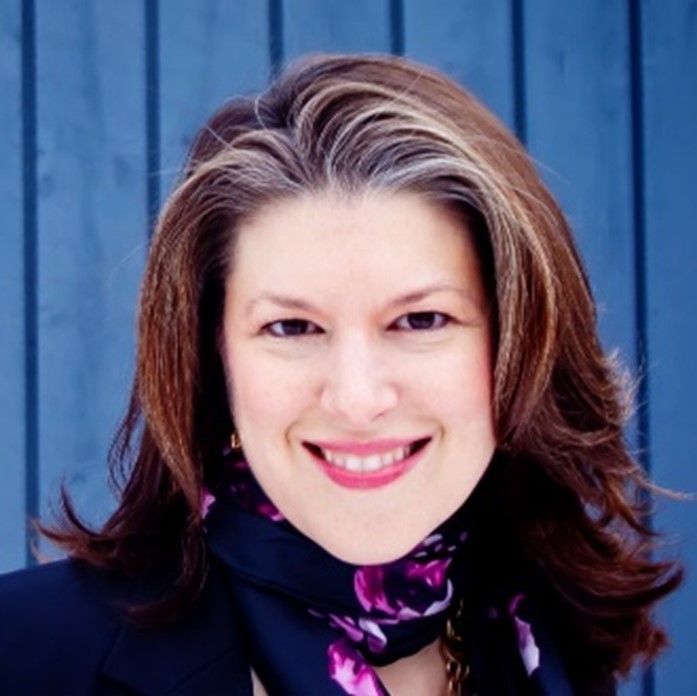 Ashley Andersen Zantop
Chief Executive Officer and Chairman – Cambium Learning Group
Ashley Anderson Zantop is Chief Executive Officer and Chairman at Cambium Learning Group. Cambium Learning Group, Inc. provides digital education solutions to school districts, educators, students and parents. The company's solutions target preK-12 literacy, science, math and intervention and serve approximately 75% of US school districts in all 50 states and customers in over 170 countries. Veritas Capital took the company private for $900 million in 2018. Ashley joined Cambium in 2020 as Chief Operating Officer overseeing the Lexia and Cambium Assessment business units, operational enablement teams, ESG and M&A.
Before that, Ashley served in C-suite executive leadership roles at GreaterGood, Capstone and Trudy Corporation (later Palm Publishing). Ashley began her career as an elementary school classroom teacher and collegiate coach. She serves on the government affairs council of the SIIA and before that as chair of the Board of Directors and executive committee member for the SIIA's Education Division and co-chair of Diversity, Equity and Inclusion Committee. Ashley holds an AB in Education and in English Literature from the University of Michigan and teaching certifications K- 5 and 6 – 8. She also holds a MFA in Creative Writing from Fairfield University.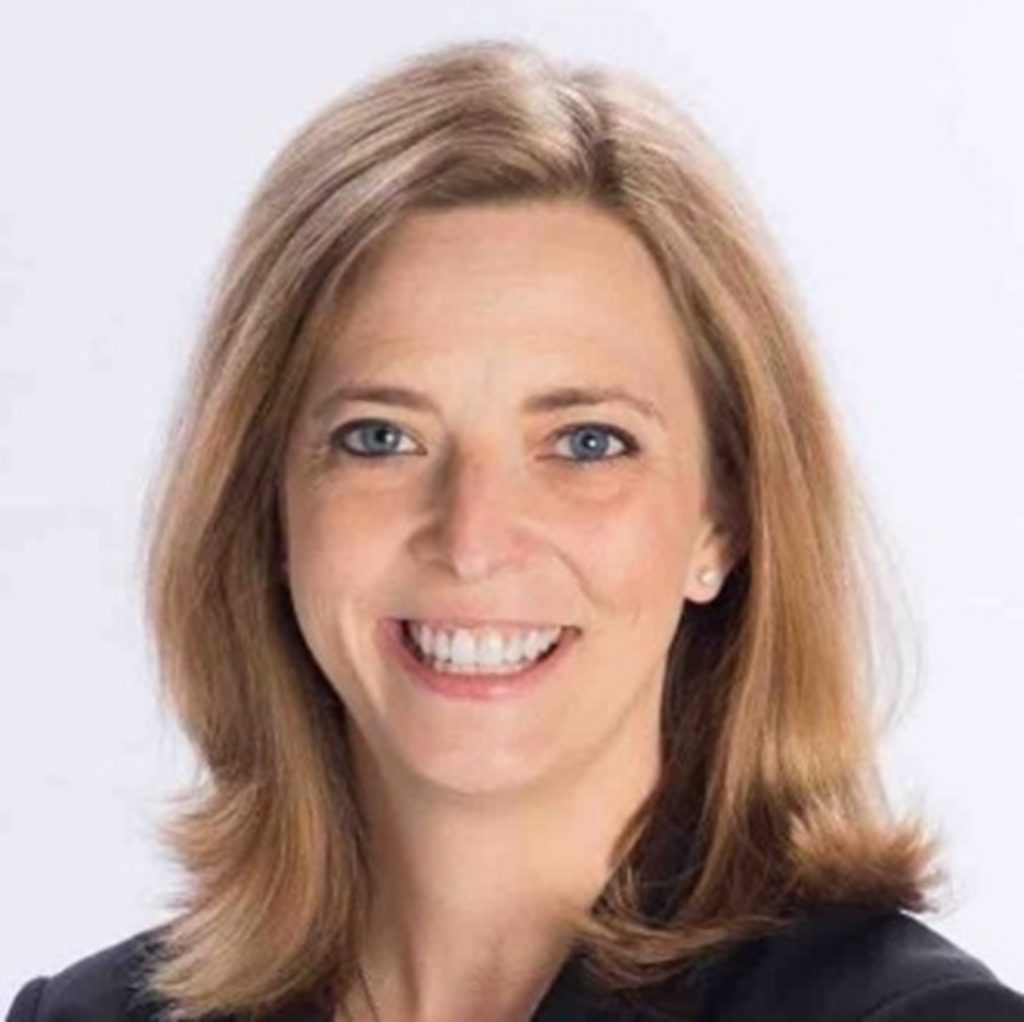 Ashley Glover
Chief Executive Officer – WebPT
Ashley Glover is Chief Executive Officer of WebPT. WebPT is the physical therapy industry's premier SaaS solution for patient assessment and care and physical therapy practice management. WebPT received investment from Warburg Pincus in 2019. Ashley took on the top role in November 2021, and in January 2022 closed on WebPT's fourth acquisition, Clinicient.
Ashley is the former President of RealPage (formerly Nasdaq:RP), where she was responsible for the $1 billion+ multifamily P&L, including the product, go to market and operations teams. She has led teams across multiple continents, focusing on developing capable leaders to support fast growth and business transformations, with clear metrics and accountability for results. Prior to this, Ashley served in a number of roles at RealPage, including Chief Operating Officer, Chief Revenue Officer, EVP of Sales and Marketing and EVP of Multifamily Solutions. Ms. Glover serves on the Audit committee and Board of EngageSmart, a publicly traded enterprise payments company, and the Dallas Urban Debate Alliance, which supports debate programming and competition for students across the Dallas Independent School District's elementary, middle, and high schools. She earned a BS in Computer Science from Southern Methodist University with magna cum laude honors and an MBA from Harvard Business School.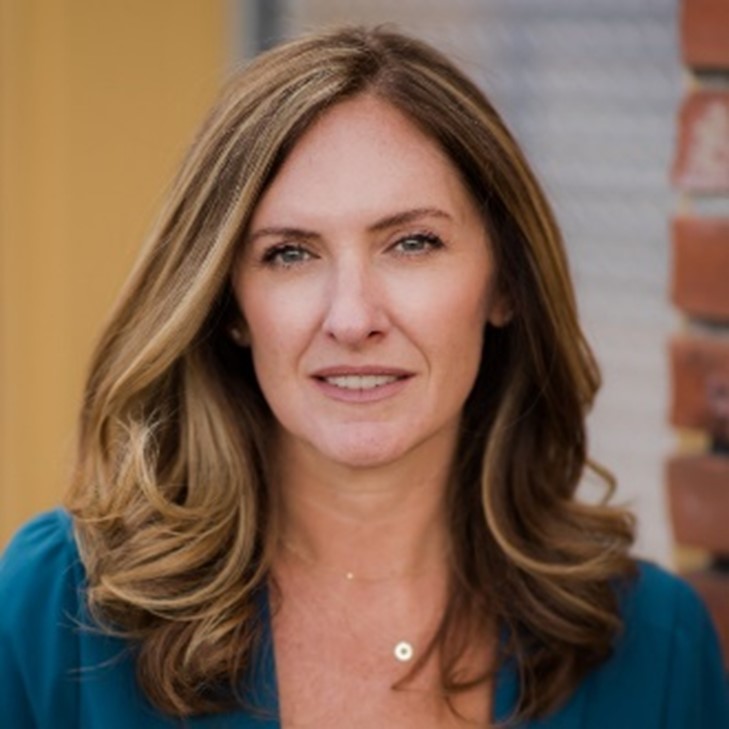 Cassidy Smirnow
Chief Executive Officer – Apryse (Formerly PDFTron)
Cassidy Smirnow is Chief Executive Officer of Apryse, which she joined last year with the mandate to integrate their prior acquisitions. Apryse is a premier, global provider of high-performance document processing technology serving OEM and enterprise customers across a broad spectrum of industries. Apryse is backed by Thoma Bravo and Silversmith Capital Partners.
Cassidy was previously Chief Customer Officer and Chief Revenue Officer at Vertafore. Vertafore was acquired by Roper Technologies from Bain Capital and Vista Equity Partners for $5.3 billion during her tenure. Prior to joining Vertafore, she spent five years at Four Winds Interactive as VP and Senior VP of Operations and Chief Customer Officer. Previously, she served 10 years at ACS, a Xerox Company, as VP of Business Development, IT and Finance. She earned a BS in Geology from James Madison University.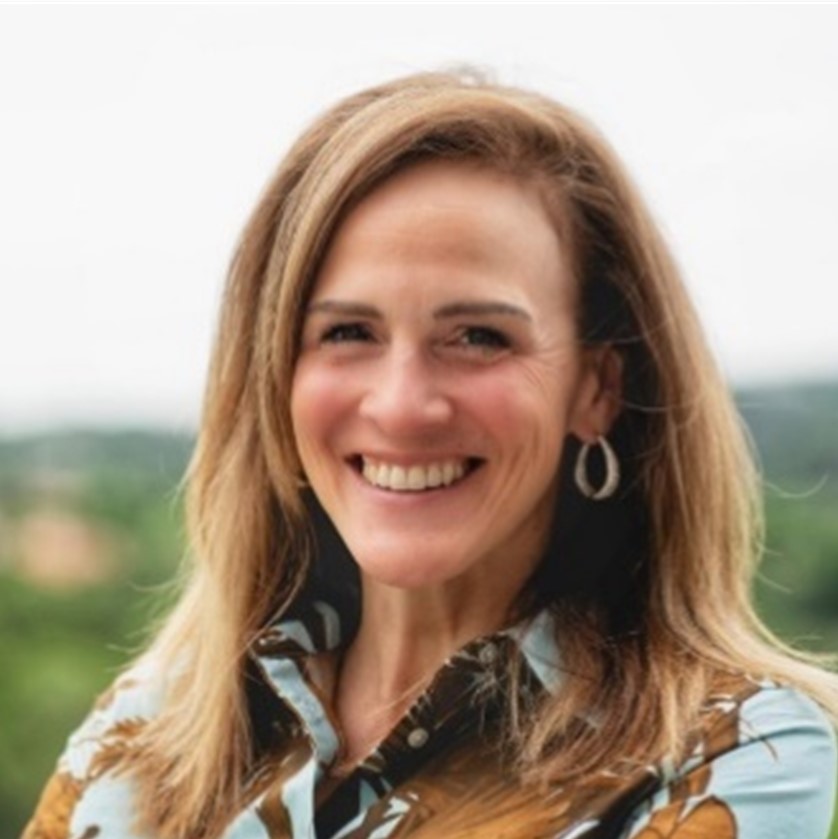 Christa Quarles
Chief Executive Officer and Board Director – Alludo
Christa Quarles has served as Alludo's Chief Executive Officer since 2020 and sits on the company's Board of Directors. Alludo provides professional-caliber graphics, virtualization and productivity solutions, and serves more than 2.5 million paying customers in more than 130 countries. KKR purchased the company, formerly known as Corel Corporation, from Vector Capital in 2019.
Christa was previously the Chief Executive Officer of OpenTable, where she led a period of transformational change, successfully navigating the company's transition to cloud-based, small business solutions, and drove meaningful bottom- and top-line growth across its global operations. Christa recently served as an Operating Partner at Advent International. Prior to joining OpenTable, she served as Chief Business Officer of Nextdoor, a marketplace connecting local communities to small businesses. Earlier in her career, she served as Senior Vice President, Interactive Games at The Walt Disney Company, where she led Disney Interactive to profitability. Christa also served as Chief Financial Officer of Playdom, which was later acquired by Disney. Prior to that, she held the role of Partner in Equity Research covering the internet sector at Thomas Weisel Partners LLC (now Stifel Financial). Christa currently serves on the Boards of Directors of Affirm and Kimberly-Clark. She received a BS in Economics and German from Carnegie Mellon University and an MBA from Harvard Business School.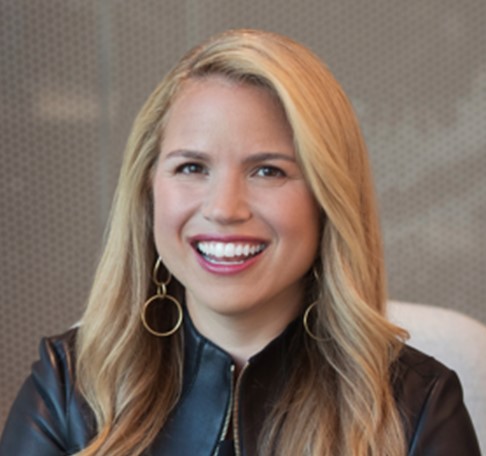 Christina Kosmowski
Chief Executive Officer – LogicMonitor
Christina Kosmowski is Chief Executive Officer of LogicMonitor. LogicMonitor is a leading SaaS-based unified observability platform for enterprises and managed service providers (MSPs). The company has been backed by Vista Equity Partners since 2018 and PSG since 2016. In her role, Christina is responsible for accelerating the company's hypergrowth and delivering on its brand promise of helping C-level executives and their teams thrive through transformation. Prior to assuming the role of Chief Executive Officer, Christina served as LogicMonitor's President, leading go-to-market strategy, R&D, customer success and operations.
Christina came to LogicMonitor from Slack, where she spent four years building and leading Customer Success and Enterprise GTM teams. Christina also spent 15 years at Salesforce, where she oversaw functions including renewals, consulting, support and customer success. In both of these roles, she helped guide her respective organizations through pivots, disruptions and rapid periods of growth, while also being a pioneer of the Customer Success practice. Christina serves on the Board of Rapid7 (NASDAQ: RPD) and is a founding partner of Operator Collective, an organization that brings together tech's most sought-after operators, investors and founders from diverse backgrounds to invest in and accelerate the next generation of B2B tech. Christina holds a BS in Industrial Engineering from Northwestern University and currently sits on the McCormick School of Engineering Advisory Board.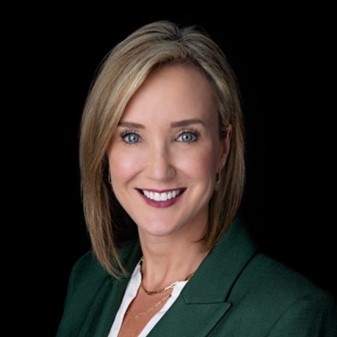 Dana Jones
Chief Executive Officer and President, Board Director – RealPage
Dana Jones is Chief Executive Officer, President and Board Director of RealPage. RealPage provides a technology platform that enables real estate owners and managers to change how people experience and use rental space. RealPage currently serves over 19 million units worldwide from offices in North America, Europe and Asia. Dana has been a member of RealPage's Board of Directors since 2019 and was tapped as Chief Executive Officer in 2021 after Thoma Bravo took the company private earlier that year. The transaction valued RealPage at approximately $10.2 billion, including net debt.
Prior to RealPage, Dana served as Chief Executive Officer of Sparta Systems, a leading provider of enterprise quality management software (QMS), where she led the company's transition to the cloud, accelerated growth, reinvigorated product innovation and drove a renewed focus on customer success. Sparta Systems was backed by New Mountain Capital and acquired by Honeywell for $1.3 billion. Prior to Sparta Systems, she was Chief Executive Officer of ACTIVE Network and successfully led the strategic sale of the Sports and Communities divisions to Global Payments (NYSE: GPN) for $1.2 billion. She previously held multiple leadership positions at Sabre Airline Solutions. Ms. Jones currently serves on the Board of Directors of Agilysys and Zapata Computing. Dana graduated summa cum laude and holds a BSE in Industrial and Operations Engineering from the University of Michigan.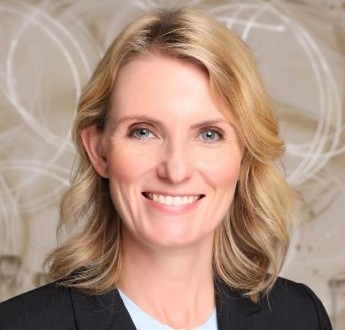 Dru Armstrong
Chief Executive Officer – AffiniPay
Dru Armstrong took over as Chief Executive Officer of AffiniPay in 2021. AffiniPay, backed by TA Associates, is the market leader in professional services payments serving over 60,000 firms in legal, accounting, architectural, engineering and construction. In 2022, Dru led the acquisition of legal practice management software company, MyCase, which created one of the fastest-growing integrated legal practice management software and payments companies with over $200 million in revenue.
Prior to AffiniPay, Dru was Chief Executive Officer of real estate performance management solution innovator, Grace Hill, where she more than doubled the business to serve over 30% of all property management companies and professionals. She has a strong product management background, originally joining Grace Hill as the Chief Product Officer. During her tenure, Grace Hill evolved from delivering a single product to being a full platform company through a combination of organic growth initiatives and strategic acquisitions. She also took the firm through an exit from The Riverside Company to Stone Point, with a second exit to Aurora Capital. Dru previously founded and was Chief Executive Officer of Lily Pod, a consumer tech company, was Vice President of investment firm Gores Group and a Project Leader at Boston Consulting Group. She holds a BA from Columbia University, an MBA from The University of Chicago, as well as a JD from The University of Chicago.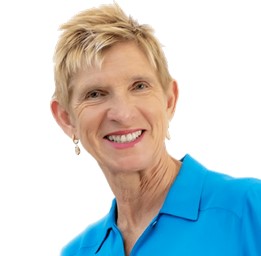 Elizabeth Cholawsky
Chief Executive Officer – HG Insights
Elizabeth Cholawsky is Chief Executive Officer of HG Insights, a global leader in technology intelligence for IT vendors. HG Insights provides account-level IT intelligence to size global markets, support territory planning and target segments with the greatest propensity to buy. During her tenure, Elizabeth led the company to an investment by Riverwood Capital in 2021. HG Insights was also named to the Inc. 5000 Fastest-Growing Private Companies in America list this year.
Prior to joining HG Insights, Elizabeth was the Chief Executive Officer of Support.com (SPRT), where she transformed the business from relying solely on outsourced services revenue to selling its own SaaS product that efficiently ran large contact centers. Elizabeth has also held executive positions at Citrix (CTXS), Valueclick, and other innovative technology companies, in leadership roles spanning general management, marketing, product management, global client services, and contact centers. Elizabeth sits on the Boards of GSI Technology, American Riviera Bank, and the Santa Barbara Angel Alliance. She holds a BA in Government from Franklin & Marshall College, a PhD in Political Science from the University of Minnesota and attended Stanford Law School.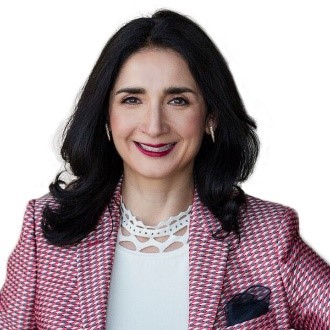 Heather Brunner
Chairwoman and Chief Executive Officer – WP Engine
Heather Brunner is Chairwoman and Chief Executive Officer of WP Engine, a WordPress technology company. Heather has led the expansion of WP Engine from an Austin start-up to a global brand with 1200+ team members around the world with hubs in Austin, Brisbane, Limerick, London, Omaha and Krakow, now serving millions of customers in more than 150 countries. Under Heather's leadership, the company raised $250 million from Silver Lake in 2018.
A 30-year technology veteran, Heather has generated billions in enterprise value, delivered growth and led business strategy for companies including Bazaarvoice, Coremetrics, Trilogy, Oracle and Accenture. During her tenure at WP Engine, Heather has been honored by Great Place to Work with the CEO Leadership for All award, EY Entrepreneur of the Year for Central Texas, the Austin Business Journal Best CEO award, and a Stevie Award for executive leadership. Heather serves on the Board of Directors for Camden Property Trust (NYSE: CPT), an S&P 500 company. She holds a BA in International Economics from Trinity University.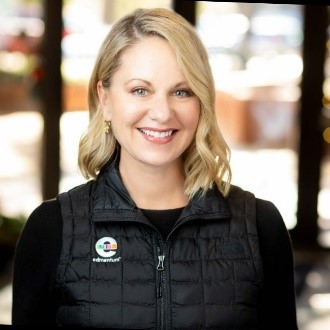 Jamie Candee
President and Chief Executive Officer and Board Director – Edmentum
Jamie Candee joined Edmentum in 2017 and leads Edmentum's strategic vision and long-term growth as President, Chief Executive Officer and Board Director. Edmentum is a global education technology leader delivering research-based digital curriculum assessments for learning and quality educational consulting. Edmentum supports over 6 million students annually in over 40,000 schools in the United States, and across 100+ countries. Under Jamie's leadership, The Vistria Group made a majority investment in Edmentum in 2020, and Edmentum acquired Apex Learning, a Seattle-based industry leader in K–12 digital curriculum.
Prior to her current role, Jamie was Chief Executive Officer of Questar Assessment, which was acquired by ETS. She also previously held multiple roles at Edmentum, with an early career as a Teacher. She sits on the Board of Directors for Project Success America Succeeds, EES and Learning Tree International. Jamie has been honored at ASU+GSV with a 2022 Power of Women award as a leader in the field of Education and as the Ernst & Young Entrepreneur of The Year® 2021 Heartland award winner. Jamie holds an MBA from Bethel University and a BS in Political Science from the University of Wisconsin.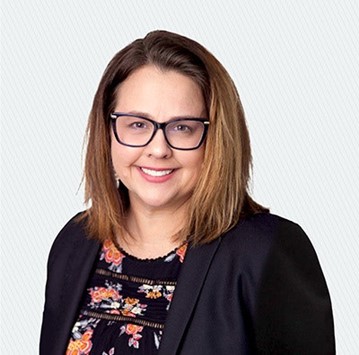 Janine Seebeck
Chief Executive Officer & Board Director – BeyondTrust
Janine Seebeck is Chief Executive Officer and Board Director of BeyondTrust, the worldwide leader in intelligent identity and access security, empowering organizations to protect identities, stop threats, and deliver dynamic access to empower and secure a work-from-anywhere world. The company serves 20,000 customers, including 78 of the Fortune 100, and a global partner network and has over 1,000 employees. Francisco Partners invested in the company in 2018, followed by Clearlake Capital Group in 2021. Janine joined the company in 2016 as Chief Financial Officer and expanded her role in 2020 to Chief Operating Officer.
Prior to joining BeyondTrust, Janine was Chief Financial Officer, Senior Vice President and Treasurer of Agilysys Inc., a hospitality software leader. She previously held the positions of Vice President, Controller and Principal Accounting Officer at Agilysys. Prior to Agilysys, she served as Vice President of Finance, Asia Pacific and Vice President, Corporate Controller for PGi, a global leader in virtual meetings. Janine is a Certified Public Accountant and holds a BA in Accounting from John Carroll University.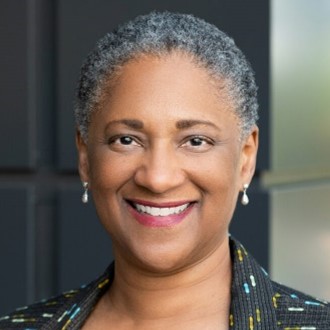 Jessie Woolley-Wilson
President and Chief Executive Officer – DreamBox Learning
Jessie Wooley-Wilson joined DreamBox Learning as Chair, President and Chief Executive Officer in 2010. DreamBox Learning is a K-12 education technology provider which supports 400,000 educators and approximately 6 million students both internationally and throughout the entire United States. In 2018, Jessie secured a $130 million investment from TPG's The Rise Fund. In November 2021, private equity firm Evergreen Coast Capital acquired a majority stake in the company. Last year, Jessie also oversaw the acquisition of ReadingPlus, making DreamBox a leader in adaptive learning for both math and reading.
Prior to joining DreamBox, Jessie served as President of Blackboard's K-12 Group and LeapFrog SchoolHouse, the K-12 division of LeapFrog Enterprises. Jessie also served in leadership positions at collegeboard.com, the interactive division of The College Board, and at Kaplan, the leading test preparation company in the U.S. Jessie is a two-time recipient of EdTech Digest's "EdTech Leadership Award" for her work in transformative innovation in education, and she has been named a "Top 100 Influencers in EdTech." Forbes placed her on its "Impact 15" list for being a disruptor in education. She has served on several boards, including Rosetta Stone and the Western Governors University Board of Trustees. Jessie holds an MBA from Harvard Business School and a BA from the University of Virginia.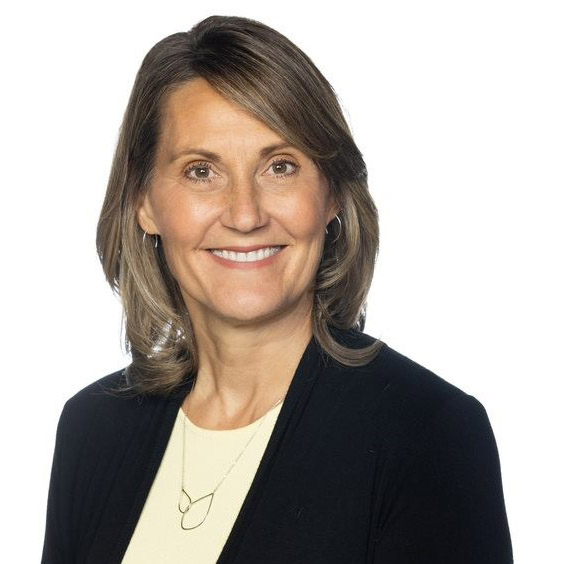 JoAnn Kintzel
Chief Executive Officer – Procare Solutions
JoAnn Kintzel joined Procare Solutions in 2016 as President and Chief Executive Officer. Procare is the leading provider of childcare management software, parent engagement, integrated payment processing, technology and services. The company supports nearly 37,000 childcare centers, preschools, daycares, afterschool programs, camps and related facilities. JoAnn joined Procare following an acquisition by TA Associates and subsequently managed Procare through the acquisition of multiple childcare management SaaS and network software providers such as Kinderlime, KidReports, SchoolLeader and Cirrus Group. JoAnn's exceptional stewardship led Warburg Pincus to purchase a majority stake in Procare in 2018.
Previously, JoAnn served as President of tax software company TaxAct for 10 years which was backed by TA Associates for much of her tenure, before the company was sold to InfoSpace (NASDAQ: INSP) in 2012. JoAnn earned a degree in Accounting & Business Administration from Mount Mercy University.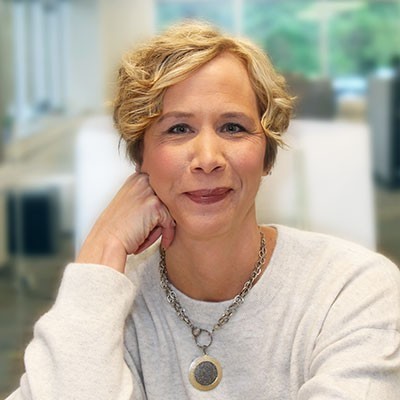 Kate Bolseth
Chief Executive Officer – Fortra
Kate Bolseth is Chief Executive Officer at Fortra, backed by HGGC, Charlesbank and Harvest Partners. The company focuses on cybersecurity and automation, building a best-in-class portfolio with key capabilities in data security, infrastructure protection and managed security services. Fortra has grown to more than 3,000 employees with offices in 18 countries and over 30,000 global customers. Kate has overseen multiple acquisitions since she took on the Chief Executive Officer role, including four acquisitions in 2022. She also oversaw the rebranding from HelpSystems to Fortra in November of last year to reflect this evolution. Kate joined Fortra in October 2015 as the General Manager and also held the role of Chief Operating Officer.
Prior to joining Fortra, Kate held numerous c-level and executive roles at companies including Jingit, Amcom Software (now Spok), and HighJump, respectively. She holds a BS in Quantitative Methods and Computer Science from the University of St. Thomas in St. Paul, MN and is an active mentor in the Twin Cities community.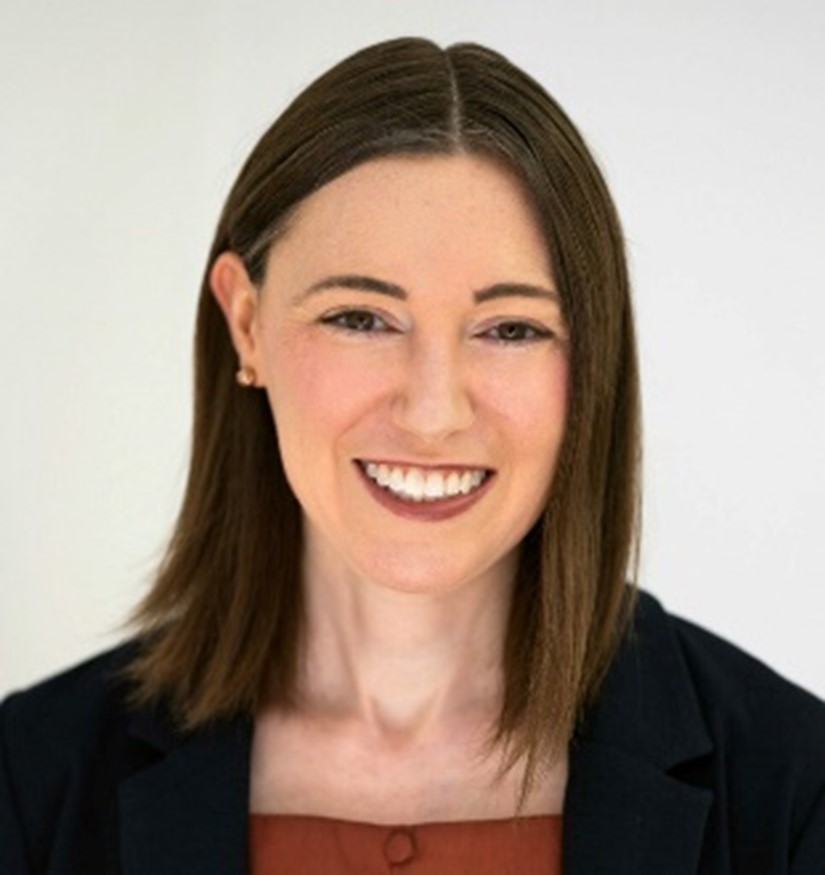 Kate Eberle Walker
Chief Executive Officer – Presence Learning
Kate Eberle Walker is Chief Executive Officer of Presence Learning, a provider of teletherapy and software intended for special education and mental health providers in K-12 schools. The company was acquired by Spectrum Equity and TPG's The RiseFund in 2022. Presence Learning also acquired Global Teletherapy, the leading teletherapy service provider to virtual K-12 schools last year.
Prior to joining Presence Learning in 2019, Kate was Chief Executive Officer of The Princeton Review and Tutor.com, and she led corporate strategy and investments for Kaplan, Inc. She began her career as an investment banker at Goldman Sachs. She serves on several education-focused boards, including Babbel, Barnes and Noble Education, Prospect Schools, and Testing Mom. Kate is the author of the book, The Good Boss: Nine Ways Every Manager Can Support Women at Work. Kate holds a BS in Finance from Georgetown University, and an MBA from Harvard Business School.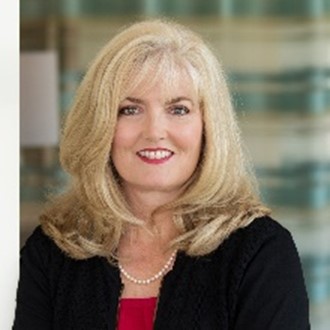 Kendall Pretzer
Chief Executive Officer – Grace Hill
Kendall Pretzer is Chief Executive Officer at Grace Hill. Grace Hill is a leading SaaS solution that helps owners and operators increase property performance, reduce operating risk and grow top talent. Kendall joined the team in 2018 after Grace Hill purchased her company, The Strategic Solution, and served as Chief Operating Officer overseeing Account Management, Customer Success, and People Success. Kendall was appointed Chief Executive Officer in May 2021, after Aurora Capital acquired Grace Hill from Stone Point Capital.
With over 30 years of multifamily and commercial real estate experience, she was previously with Trammell Crow Residential, Gables Residential, R&B Commercial Management and Security Capital/Archstone companies serving in many roles: Vice President of Training and Marketing, Senior Regional Manager, Financial Analyst, Project Manager and Assistant Director of Business Development. She holds a BBA in Finance from Texas Tech University and is a 2015 NAA Lyceum graduate.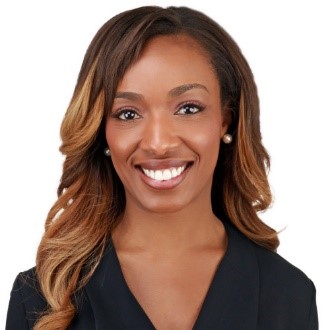 Kendra Tucker
Chief Executive Officer – Truckstop
Kendra Tucker serves as Chief Executive Officer of Truckstop. Truckstop is a leader in transportation technology and freight matching solutions. She previously held multiple roles at Truckstop, including Chief Revenue Officer and Chief Operating Officer. In 2019, ICONIQ Capital made a strategic growth investment in the company.
For more than ten years, Kendra has grown and led teams across a variety of business models and industries. In her role as Director of Vista Consulting Group's go-to-market, she worked closely with portfolio companies to implement more effective and sustainable growth strategies and specialized in pushing customer teams to over 90% net-retention through superior support and contracts that incentivized long-term partnerships. She was also Chief Revenue Officer for Vista Equity-backed Upserve. Kendra spent her early career at Gallup and CEB (now Gartner), working in research and moving up to product marketing and sales leadership, scaling teams and closing deals with companies like BMW and Chanel. Kendra also served as SVP of Audience and Platforms at Axios, a political news organization. Kendra graduated with a BA in International Studies from the University of Chicago and earned an MBA from Georgetown's School of Business.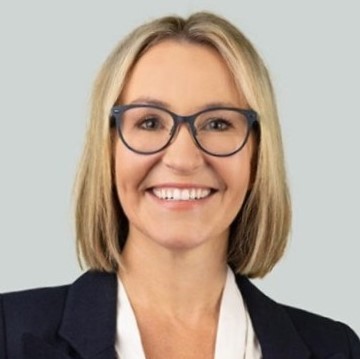 Keri Gohman
Chief Executive Officer and Board Director – CARET (Formerly AbacusNext)
Keri Gohman is Chief Executive Officer and Board Director of CARET. Keri was brought in by Thomas H. Lee in 2022 after they acquired a majority stake from PSG. CARET is a leading software and integrated payments solutions provider, delivering cloud applications to over 10,000 legal and accounting firms.
Keri was previously a Partner at Bain Capital Ventures, where she focused on the firm's fintech and B2B SaaS software portfolios with companies such as Homebase, Pleo and Passport. She most recently led Passport as Interim President and currently sits on the boards of Passport, Relay Financial and Pleo. Prior to BCV, Keri was Chief Platform Business officer at Xero and Executive Vice President and General Manager of Capital One's small business bank. She started at GE Financial Assurance and Intuit. Keri has been recognized as one of Denver's Most Admired CEOs and a Top 100 Accounting Influencer. Presently on the national Board of Make-A-Wish Foundation, she is also involved with nonprofits such as Endeavor, Kiva and Grameen America. Keri earned an MBA from the University of Lynchburg.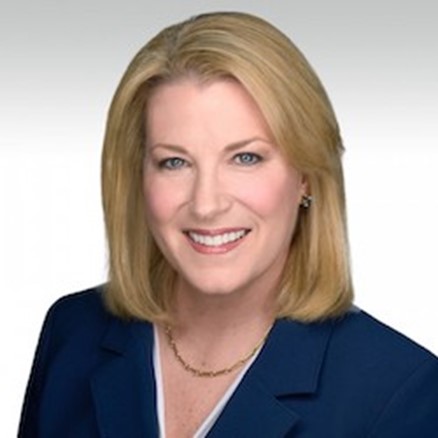 Laura Ipsen
President and Chief Executive Officer – Ellucian
Laura Ipsen is President and Chief Executive Officer of Ellucian. Ellucian is the technology solutions provider for higher education institutions, serving more than 26 million students at 2,700+ institutions in over 50 countries. As Chief Executive Officer, Laura has led an industry-leading cloud transformation to increase security, stability and productivity for higher education institutions, enabling over 1,200 customers with their cloud product. In 2021, Laura led Ellucian, formerly backed by TPG and Leonard Green & Partners, to a successful exit to Blackstone and Vista Equity Partners. In 2022, Ipsen led Ellucian's acquisition of CampusLogic, which develops tools and resources used by college officials to help students manage scholarships, loans and other supports.
Laura joined Ellucian from Oracle Corporation, where she most recently served as GM and SVP for Oracle Marketing Cloud. Previously, she served as Corporate VP of Microsoft's worldwide public sector organization, where she led a team of more than 2,000 sales and marketing professionals. Laura's experience also includes more than a decade at Cisco Systems and leadership roles at PricewaterhouseCoopers, Acer America and Hitachi Data Systems. Laura serves on the Supervisory Board of Daimler Truck Holding AG, the Board of the Business-Higher Ed Forum (BHEF), and a member of the Fast Company Impact Council, Fortune CEO Initiative and Women Corporate Directors (WCD). In addition, Laura is a Senior Fellow of the American Leadership Forum, Silicon Valley Chapter. Laura holds a BA in International Relations from the Woodrow Wilson School of Foreign Affairs at the University of Virginia, and she studied Arabic at Yarmouk University in Jordan.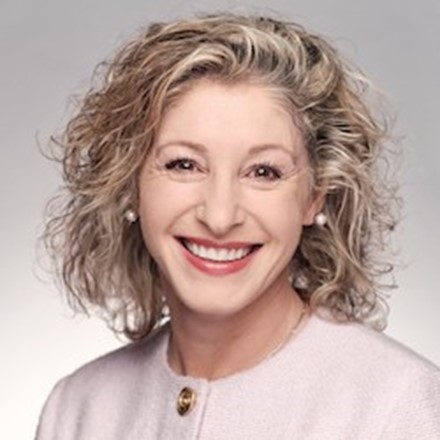 Marne Martin
President for Service Management, EAM & Global Industries – IFS
Marne Martin is President for Service Management, EAM & Global Industries at IFS. IFS delivers enterprise software across multiple sectors including Service Management (both Field Service Management and Enterprise Service Management), Enterprise Asset Management (EAM) and Enterprise Resource Planning (ERP). IFS is majority owned by EQT, with Hg and TA Associates as minority investors, and their last transaction valued IFS and Workwave at $10 billion.
Prior to this position, Marne held the role of President for the IFS Service Management Business Unit. She served as Chief Executive Officer at ServicePower Plc and WorkWave LLC, both in the FSM software space, and has driven previous IFS acquisitions including WorkWave, Clevest, Astea and more recently, Ultimo. Marne has won a number of awards including 2016 CEO Gamechanger of the Year (FSM) from ACQ 5 Global Awards and 2015 Field Service CEO of the Year from Executive Awards. She was also featured in the Software Report's 2019 list of Top 50 SaaS CEOs and the 2022 Top 50 Women Leaders in SaaS. Marne holds a BSFS from Georgetown University in International Finance and Economics, and an MBA from Purdue University and ESCP Business School.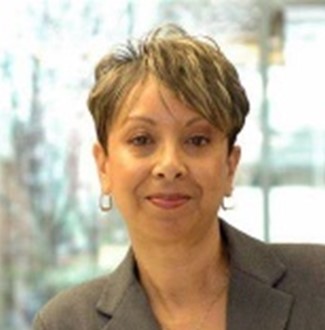 Nina Smith
President, Customer & Operations – Enlyte​
Nina L. Smith is President, Customer & Operations at Enlyte. Enlyte is the parent company of Mitchell, Genex and Coventry, a leader in cost-containment technology, independent medical exams (IME), provider and specialty networks, case management services, pharmacy benefit and disability management. Stone Point Capital invested in Mitchell in 2018, and then acquired Genex in 2018 and Coventry in 2020.
Prior to joining Mitchell, Nina served as a Division President of Sage Software North America, a leader in business management solutions. Nina also served in multiple roles at Xerox Corporation where she rose from Product Marketing Manager to Vice President/General Manager, ultimately serving as Chief Marketing Officer. Nina holds a BA in Management from the University of Redlands.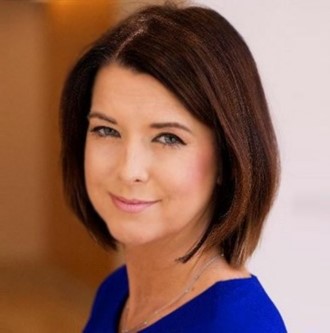 Pam Murphy
Chief Executive Officer – Imperva
Pam has been Chief Executive Officer of Imperva since 2020. Imperva provides activity monitoring, real-time protection and risk management solutions for critical business data and applications serving more than 6,200 enterprise customers in 150 countries. Thoma Bravo took the company private in 2019 in a deal valued at $2.1 billion.
Before joining Imperva, Pam was Chief Operating Officer at Infor, the world's third-largest enterprise software company, providing software and technology solutions for specific industries and micro-verticals. During her nine years as Chief Operating Officer of Infor, Pam helped transform a business that was essentially a collection of acquisitions into one of the world's leading business application companies. Prior to Infor, Pam operated across multiple leadership positions at Oracle Corp. and previously at Andersen Consulting and Arthur Andersen. Having held a variety of roles across North America, Europe and APAC, her background includes extensive experience in field sales, consulting and professional services operations, as well as deep operational experience in running global organizations. She is also a Board member of Rockwell Automation (NYSE: ROK). Pam earned a B.Com. in Accounting and Finance from University College Cork.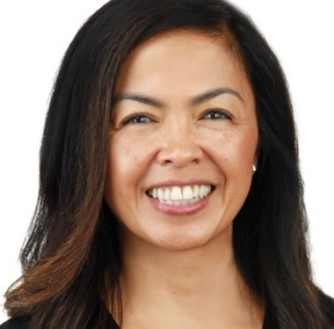 Sheryl Hoskins
Chief Executive Officer – Litera
Sheryl Hoskins joined Litera as Chief Executive Officer in 2022. Litera is an end-to-end provider of document lifecycle and transaction management solutions, backed by Hg. As Chief Executive Officer, Sheryl is responsible for leading Litera and its 850+ employees as it scales its enterprise software businesses, delivering the best legal technology ecosystem, and revolutionizing how legal teams and law firms use technology to drive digital transformation.
Prior to joining Litera, Sheryl served as Chief Executive Officer of Upserve, a Vista Equity portfolio company, which was acquired by Lightspeed. Previously, she served as Senior Vice President and General Manager, Communities at ACTIVE Network and then served as Chief Revenue & Product Officer, ACTIVE Network at Global Payments after their acquisition of ACTIVE. Prior to joining ACTIVE Network, she held senior-level positions at both McKesson Corporation and General Electric, holding domestic and international leadership roles. Sheryl sits on the Board of Workwave, backed by EQT, Hg and TA Associates. Sheryl received a BS in Electrical Engineering, an MBA in Marketing, and is a US Army veteran.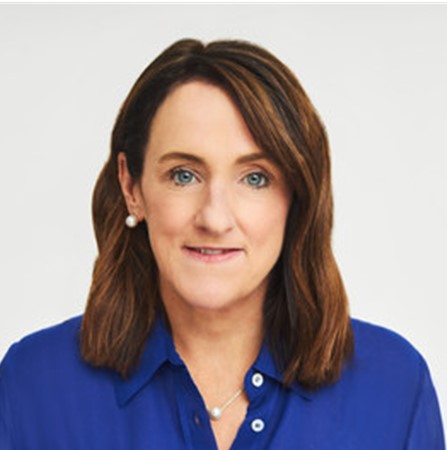 Susan Arthur
Chief Executive Officer – CareerBuilder
Susan Arthur is Chief Executive Officer of CareerBuilder, a global talent acquisition technology platform. CareerBuilder owns Broadbean and Workterra companies and operates in the United States, Canada, Europe and Asia serving the majority of the Fortune 500 across five specialized markets. CareerBuilder is majority-owned by funds managed by affiliates of Apollo Global Management, Inc. and Ontario Teachers' Pension Plan Board.
Susan brings more than three decades of leadership experience in the tech industry. She joined CareerBuilder from Optum, the health services company owned by United Health Group. From 2019 to 2021, she served as Chief Operating Officer for Optum's $10 billion technology and services division, OptumInsight. Susan has run multibillion-dollar operating divisions of large, global technology and services companies including NTT Data, DXC Technology and Hewlett Packard. Sue currently serves on the Board of Directors for Rackspace Technology. She holds a BA in Economics and Spanish from Gettysburg College.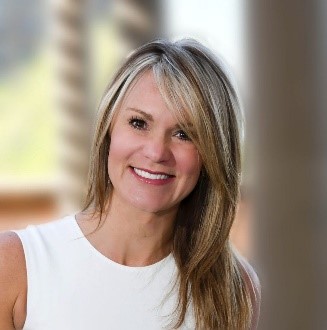 Teresa MacKintosh
Chief Executive Officer – Trintech
Teresa Mackintosh joined Trintech in 2016 as Chief Executive Officer. Trintech is a leader in financial close software serving over 3,500 mid-sized companies and large enterprises across 100+ countries, including the majority of the Fortune 100. Under Teresa's leadership, Trintech has nearly tripled in revenue through a combination of organic growth and successful acquisitions, with similar expansion of its customer and employee bases. In 2018, Summit Partners purchased a majority stake in Trintech from Vista Equity Partners and Spectrum Equity.
Prior to joining Trintech, Teresa served as Chief Executive Officer at Wolters Kluwer Tax and Accounting US, leading a ~$500 million software company. She began her career as a CPA at PwC and worked her way through virtually every functional area of a software organization during her tenure at Thomson Reuters. Teresa has been recognized as one of the "Most Powerful Business Leaders in Dallas-Fort Worth" in D CEO's Dallas 500 for the past 4 years (2018+) as well as an EY Entrepreneur of The Year® 2018 award winner in the southwest region. In addition, Vista Equity Partners honored her with the following awards: Up and Comer Portfolio Company, Value Creation Award and CEO Individual Contributor Award. Teresa sits on the Boards of AbacusNext & Zola Suite, backed by Thomas H. Lee Partners. Teresa received both her BBA and MBA from the University of Michigan's Ross School of Business and is also a Certified Public Accountant.