'Calibre One: Meet the Experts' is a series that delves into the minds of our Partners at Calibre One. Join us as we talk with our industry leaders about their experiences, insights, and strategies in navigating the competitive landscape of executive search and placement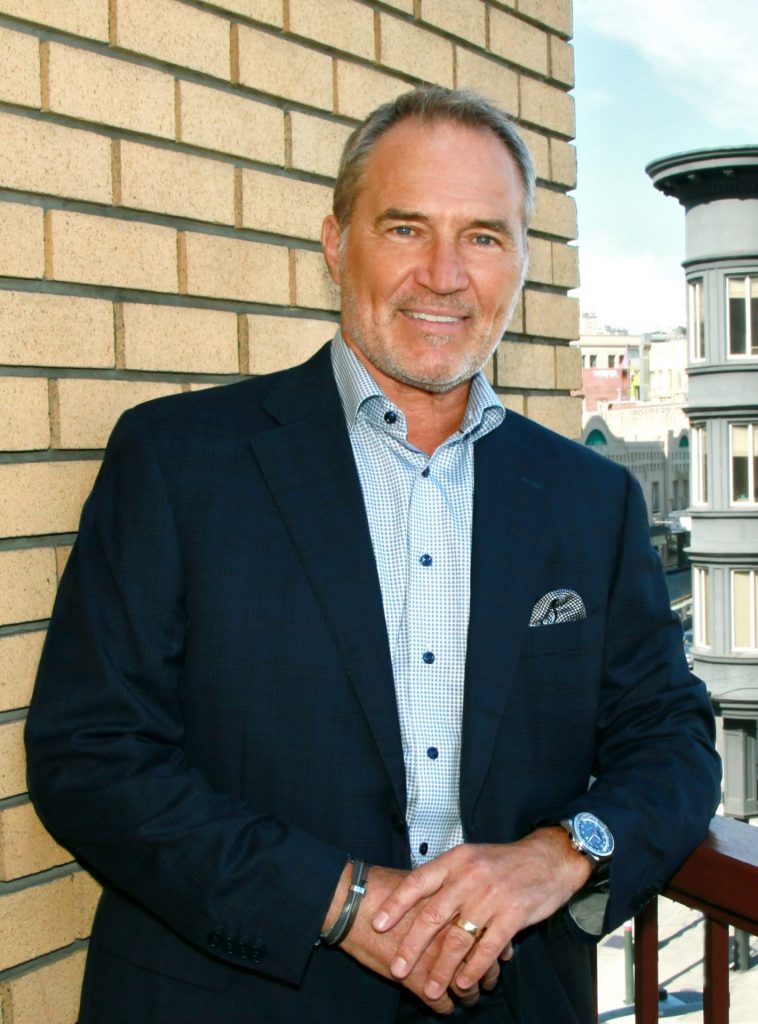 I am incredibly fortunate to be in a profession doing work that I love, and one of the few in executive search who is second-generation to the business. To be honest I grew up like my friends wanting to be a baseball player, or a cowboy, or an astronaut. But I was exposed early to the profession, and so when I picked up the phone the first time to make a cold call 40 years ago, I already had a sense of what I was getting into. I had just returned from Europe after pursuing a career in general management in Switzerland, getting my diploma in Hospitality Management, and running properties in Davos for six years. But I came back to go to business school, and loved search from day one. It's a people business, requires problem solving, is communication intensive, and we are on the forefront of innovation. Perhaps the one common theme in my career is that I've tried to always make moves to continually push myself to be better at my craft. I had my own firm by the age of 27 and ran it for ten years before shutting it down to work at a global firm, because I wanted to learn from others. I then was fortunate enough to meet Becky Levin who was one of the most respected and connected biotech practitioners in search, became a Partner and later CEO of her firm, remaining for 15 years until she pivoted to focus on philanthropy. My last three years at Spencer Stuart were also incredibly rewarding and successful, and I like to think that each step and move both prepared me, and brought me closer to where I've landed now, with Calibre One.
Areas of specialism
My focus for the last 25 years has been building leadership teams for healthcare and biotech companies. This includes not only domestic work, but also extensive work in, Europe, Asia, and Australia, with a major in biopharma, but also ample work in devices, diagnostics, agricultural biotechnology, animal health, tools, services, and digital health. Over the years, the field has become quite broad, particularly given the intersection of technology with the life sciences sector. AI, Machine Learning and Deep Learning and big data are all impacting the field, and with these advances in technology, our work and the definition of biotech has become even broader.
Half my practise is recruiting CEOs and independent board directors. Recruiting the right CEO to a young company is very specialized. Building independent Boards equally so, especially now with 'Best Practices', and 'Diversity' front and center in the minds of shareholders. I would add that I have been an advocate for gender diversity on boards long before it became mainstream. I authored that article on diversity in the boardroom in April of 2017, a year and a half before legislation was passed requiring female representation on California-based companies' corporate boards. In the last 36 months I have recruited 36 board members, of whom 26 were women and that's something I've very proud of. The other half of my practise is C-Suite recruiting and I believe I've proven myself equally agile recruiting whether the discipline is scientific, medical, or technical, as well as with finance, legal and business roles. This has laid the foundation for my network and knowing where our pipeline of next generation of CEOs and boardroom talent will come from.
What do you love about your role?
My previous role was with Spencer Stuart, probably the preeminent global brand, but I chose Calibre One because this boutique operation perfectly suits the way I work. My clients return to me because I am very hands-on, front and centre in every search. After 40 years I still make cold calls every day. I personally interview candidates and certainly every finalist, check references myself, and am expected to lead in negotiating final packages.
Perhaps what is most rewarding is serving the field of healthcare. In my earlier years I recruited for the DOD and Aerospace sector. I remain an absolute advocate for a strong defense posture and am thankful to and have deep respect for our men and women in service. So that was critically important work. But the companies I now work for develop products that are designed to improve patients' lives. Their mission at its heart, and mine, is improving the condition of human lives. I'm not a trained scientist or doctor, and I know I will never cure cancer. But the teams I recruit and the companies I've been privileged to build, serve and do. They cure cancer and more. My wife is a thirteen-year survivor. What I and my clients do is very personal to me, and it is what gets me up every day and what fuels my commitment to what we do at this firm.
My landmark placement or client
I would say that I have to pick two. The first is my work for the Parker Institute for Cancer Immunotherapy (PICI). Sean Parker, the co-founder of Facebook and Napster, committed $250 million in 2016 to fund the Institute whose mission is leveraging immunotherapy to cure cancer. I've been trusted by Sean, as well as Michael Polansky, Jeff Bluestone and Stephen Sherwin, with critical projects and led their searches for PICI's Chief Executive Officer, Chief Operating Officer, Chief Business Officer, Chief Medical Officer, Head of Finance, and Head of Strategy. Their commitment to curing and treating cancer aligns with my own priorities. I am in awe of what they've built and done, and feel privileged to have played a small part in it.
My second would be a specific landmark placement for Life Bio in Boston. David Sinclair of Harvard Medical School trusted me to find a CEO for the company which he founded. David is a global pioneer in longevity and ageing and needed a CEO who could understand both how scientists, medics and regulators think, but also how the consumer buys. They were committed to products that would treat a range of diseases, but might also address fertility, aesthetics, nutrition, and even animal health. I had to give him someone who understood both those worlds and I recruited Dr Mehmood Khan, the Vice Chair of PepsiCo. Mehmood saw David's vision and gave up his role at PepsiCo to tackle the mission of improving health, increasing lifespans and reducing disease. I was able to persuade him because I knew he had trained as an MD endocrinologist, and had previously run R&D in big pharma. Combine that with more than a decade creating consumer brands at PepsiCo and we had the right candidate. It was a complex hire but, we got him across the goal line and it was pivotal for the company.
What does success look like for you in an Executive Search Process?
I am convinced I am trusted by my clients who return to me repeatedly, because they know I fundamentally believe that my reputation is defined by the value an executive builds over the three, five and ten years after they take the role. Filling a position is the beginning of a relationship, not the end. What I am judged on is what the executive delivers after she or he is hired.
What do you see as the greatest opportunity of the next decade?
The intersection of high tech, with biotech and life sciences will define the next decade in our industry. The ability to collect, mine, manipulate and aggregate information at speeds we could not have fathomed 10-20 years ago will help us tackle and treat diseases for the next generation that previously were incurable. We have already found ways to combine AI, machine learning, deep learning, information technology and big data with chemistry and biology, and we are now pushing frontiers we have only touched the edges of.
What's your favourite quote?
I'm going to have to go back to my roots in Crete for that answer. It would be…
"Reach what you cannot."
…from the book Report to Greco. It's from Nikos Kazantzakis, author of Zorba the Greek (1946) and The Last Temptation of Christ (1955), and nominated for the Nobel Prize for Literature in nine separate years. Push forward, push yourself, and push those around you to be the very best you can be every day. Always try to "Reach what you cannot".