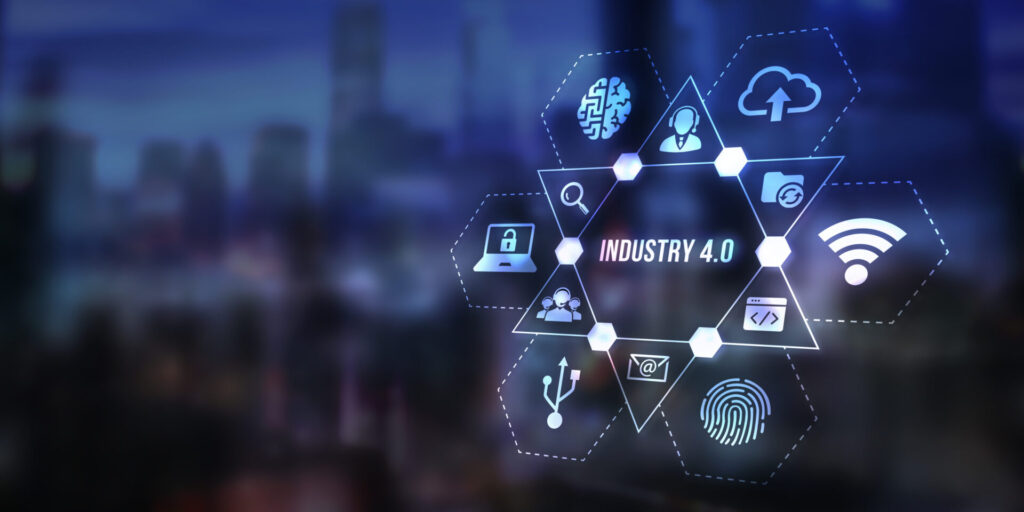 Are you ready to hire for the 4th industrial revolution? If you don't know your Digital Twin from your Cobots, or believe Chief Information Officer/Chief Technology Officer are interchangeable roles, you probably need an executive search firm that has seen the future – and has the expertise to take you there.
According to the World Economic Forum the 4th industrial revolution – or Industry 4.0 – is all about leveraging advanced technology to merge the physical, digital, and biological world. If that sounds daunting enough, McKinsey adds that Industry 4.0 focuses on interoperability, interconnectivity, and real-time insights.
Practically speaking, this means combining the computing power of artificial intelligence (AI), machine learning (ML), augmented/virtual reality, and in some cases the industrial internet of things (IIoT).
We have already seen empowered decision-making based on real-time data collected from embedded sensors with the internet of things (IoT). A new capability resulting from technological advancements in the industrial sector is digital twin, defined by IBM as "a virtual model designed to accurately reflect a physical object". An example is digitally simulating the entire rendering of a building on a construction site to check it meets client expectations before the diggers roll in.
This is no fledgling technology. Markets and Markets has published a report projecting the Digital Twin market will reach $73.5B by 2027. Predictions from McKinsey, Deloitte, Forbes, and the National Association of Manufacturers (NAM) all look ahead to a transformation of manufacturing.
7 top trends for Industry 4.0

Typical are the seven major trends forecast by futurist Bernard Marr:

Industry Internet of Things (IIoT)

Predictive maintenanceDigital twinAutomation and dark factory (a factory without humans that is entirely automated)Robots and cobots (robots that work side by side with humans)3D printing
Leveraging advanced technology
Real-life applications demonstrate the opportunities to be seized by companies able to hire the right talent to meet the needs of Industry 4.0. As examples:
a transformation executive at the $23B largest manufacturer and distributor of plumbing, HVAC, and industrial products to manage a $350M business transformation that leveraged advanced technology to expand its business. This initiative will transform its procurement, manufacturing, distribution, and the rest of the supply chain network to be a completely integrated value chain.

a general manager for a newly created division of a $2B industrial manufacturer. The company is establishing a digital business that will integrate its processes to its distribution channels from big box retailers to enterprise accounts that include universities, hospitals, and airports. This new division was carved out of its traditional business and was given autonomy in marketing, product development, and technology capabilities.

a divisional Chief Digital Officer of a $13B building materials manufacturer to establish IoT capabilities, including digital twin, AR/VR and extended reality as examples that would enhance relationships with its distribution network.
Choosing the right executive search firm
When you are bringing in a search firm to fill these roles, Calibre One's advice is to ensure the firm has access to tech talents with true digital experience. This new breed of executives have both functional, industry, and most importantly entrepreneurial experience. They must be experts in establishing new business and revenue models that compliment an otherwise traditional manufacturing business.
Make sure your chosen search firm can articulate the difference between technology and digital. Recruiting an executive who is tech-savvy and can get into the weeds of application and infrastructure solutions is very different from bringing in a businessperson who speaks advanced technology in the context of digital transformation. One will be at home in the back office, while the other is out forging new revenue streams, expanding your markets and creating new product offerings.
Understanding of Industry 4.0 is a must for the search firm you engage to hire this new brand of executive. If your talent acquisition team do not have this understanding, it will be a challenge for them to find the right candidates.
Choose specialists who are as adept at sourcing from Fortune 500 companies as recruiting talent from tech startups. You need search experts able to bring in a Chief Marketing Officer who is a digital genius because they can work with a heap of data to make decisions about multiple marketing channels in real time; a CEO who in their previous role created a game-changing digital strategy.
It's about being ahead of the game.
Do you have the right partner to find the talent you need for Industry 4.0?
---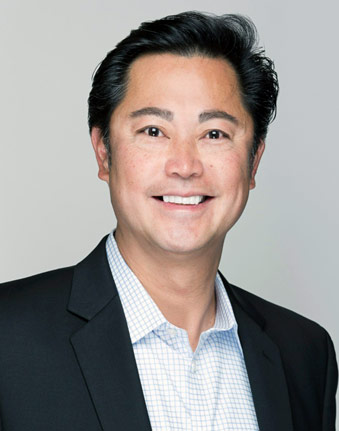 Partner