'Calibre One: Meet The Experts' Is A Series That Delves Into The Minds Of Our Partners At Calibre One. Join Us As We Talk With Our Industry Leaders About Their Experiences, Insights, And Strategies In Navigating The Competitive Landscape Of Executive Search And Placement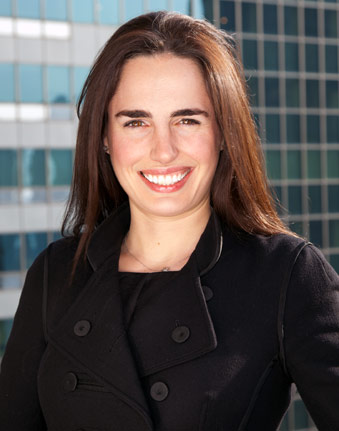 I discovered executive search as a career when I attended a Columbia Business School alumni event on value creation in private-equity backed businesses. It was then that I realized the things I had been doing for leisure – learning about companies and speaking to executives about their journeys – could translate into a rewarding career. I subsequently started my search career with the organizer of that event, at a boutique firm that focused on private equity-backed companies in business-to-business software and ascended to Partner. I joined Calibre One as a Partner two years ago, a move that has provided a broader focus and the opportunity to collaborate with multiple Partners. Executive search has allowed me to bring all my interests together while helping clients drive growth and returns for investors.
My journey to date has been guided by curiosity, a passion for learning, and a drive to create opportunities for diverse teams. My career choices have been based on identifying what I wanted to learn next and then determining the best way to learn it. This philosophy led me to join Apollo Global Management in 2008, to open a franchise, and to acquire several ecommerce businesses. Additionally, I served in interim C-Suite roles for smaller investor-backed businesses.
Beyond these roles, I serve on the Board of NuFund Venture Group, a prominent Angel investment consortium in the US. Notably, I have the privilege of chairing our annual pitch competition in San Diego. My involvement extends to mentoring across various accelerators and frequent participation in panel discussions centered around entrepreneurship and investment. Collectively, these experiences have cultivated within me a multifaceted perspective.
Now, in my current capacity in executive search, I have the honor of learning from top executives and investors in different industries while helping our clients navigating the intricacies of business expansion.
Areas of Specialism
With a background in private equity, my primary focus is on placing C-Suite executives in technology businesses backed by private equity. While most of my work centers around US-based companies, I have also successfully assisted numerous European-based private equity firms and their portfolio companies expand their presence in the US. With two decades of experience in sales, marketing, and finance roles within companies, I specialize in Go-To-Market, Finance, and General Management positions (CEO, COO, GM). My unique perspective, derived from my hands-on experience in these functions combined with my expertise in executive search, allows me to pose targeted questions and effectively assess competencies. Moreover, I am an advocate for using behavioral assessments to reinforce team alignment and foster a positive company culture. Leveraging my comprehensive knowledge of various assessment tools, I work closely with clients to determine how well a candidate's personality aligns with the executive team and assess both soft and hard skills.
What Do You Love About Your Role?
Executive search combines my love of learning about businesses and people with a sense of purpose in helping companies scale, create value for their investors and create jobs, and candidates find the right opportunity. I am honored that our clients trust me and our amazing C1 delivery team to help them find the right candidate to drive success. We are privileged to get to know the company leadership and understand their vision, as well as receive insights into the investor's value creation plan. In addition, candidates share their experiences, successes and motivations, and trust us to help them make an important decision for the next step of their career. Being able to contribute to a company's scaling and value creation brings me a strong sense of purpose, as well as feeds my curiosity.
Additionally, I derive great satisfaction from matching leaders who will establish a positive culture within their organizations. Recognizing that people typically spend more time with their co-workers than anyone else, the right leader can have a significant impact on the lives of hundreds or thousands of employees, influencing their overall quality of life.
What is the Landmark Placement for a Client?
It is hard to single out just one placement, but generally, the most interesting and impactful searches are for companies at inflection points, where the goal is not just replacing an incumbent, but recruiting a more experienced leader for the next stage of growth.
That said, two placements come to mind. The first was a CEO search for a private equity-backed company that had recently acquired over 10 businesses, resulting in a 5x increase in revenue within a short period. Our mandate was to find a CEO who could take over from the Founder and successfully integrate all aspects of the acquired businesses. Utilizing our extensive network, we were referred to an incredibly strong COO from a larger company who had just been through an exit. He came with a proven track record in successful integrations and experience with portfolio companies of a top-tier software investor.
The other placement stands out as a great example of thinking creatively to drive diversity in the C-Suite. The two finalists included a multi-time CFO with experience at three private-equity backed businesses and a highly qualified VP of Finance with a history of overseeing large finance organizations in the client's industry. While the typical inclination might have been to choose the more experienced CFO, we collaborated closely with the Talent Partner for the PE firm to thoroughly explore the most important competencies for the role. We determined that the true priorities for the role were a strong leader with high emotional intelligence (EQ) and someone with exceptional technological acumen to oversee an ERP implementation. Through behavioral assessments and references, we came to the conclusion that the VP of Finance was, in fact, the best-suited candidate. She joined shortly before the onset of COVID and has since done a fantastic job navigating the challenges since.
What Does Success in Executive Search Look Like For You?
For me, success revolves around finding candidates who thrill our clients – individuals who will drive substantial value creation and scale their companies during their tenure. It's essential to discover candidates who not only meet expectations initially but also surpass them in the long run. This requires a meticulous matching process, considering skill sets, personalities, behavior types, work styles, and cultural alignment.
Moreover, success means earning our clients' trust, being perceived as authentic partners genuinely invested in their success. Simultaneously, we aim to provide an exceptional experience for both clients and candidates, prioritizing their needs throughout the entire process.
What is the Greatest Opportunity of the Decade?
I believe it's artificial intelligence. It will have a massive impact on jobs and careers – some say that 85% of the jobs in 2030 don't even exist yet. This will necessitate adaptability, innovation and a focus on skills like critical thinking, collaboration and communication for both individuals and companies that want to evolve with the changing landscape.
What's your favourite quote?
"It is not the critic who counts…The credit belongs to the man who is actually in the arena, whose face is marred by dust and sweat and blood; who strives valiantly; who errs, who comes short again and again…but who does actually strive to do the deeds…" – Theodore Roosevelt
I admire all those who stand for something, build companies, manage large teams, and work to positively impact the world around them. Running a business is hard, and managing a private equity-backed business is exceptionally challenging. I have tremendous respect for those who embrace the difficulties life throws at them and I feel grateful for the opportunity to partner with such individuals.