'Calibre One: Meet The Experts' Is A Series That Delves Into The Minds Of Our Partners At Calibre One. Join Us As We Talk With Our Industry Leaders About Their Experiences, Insights, And Strategies In Navigating The Competitive Landscape Of Executive Search And Placement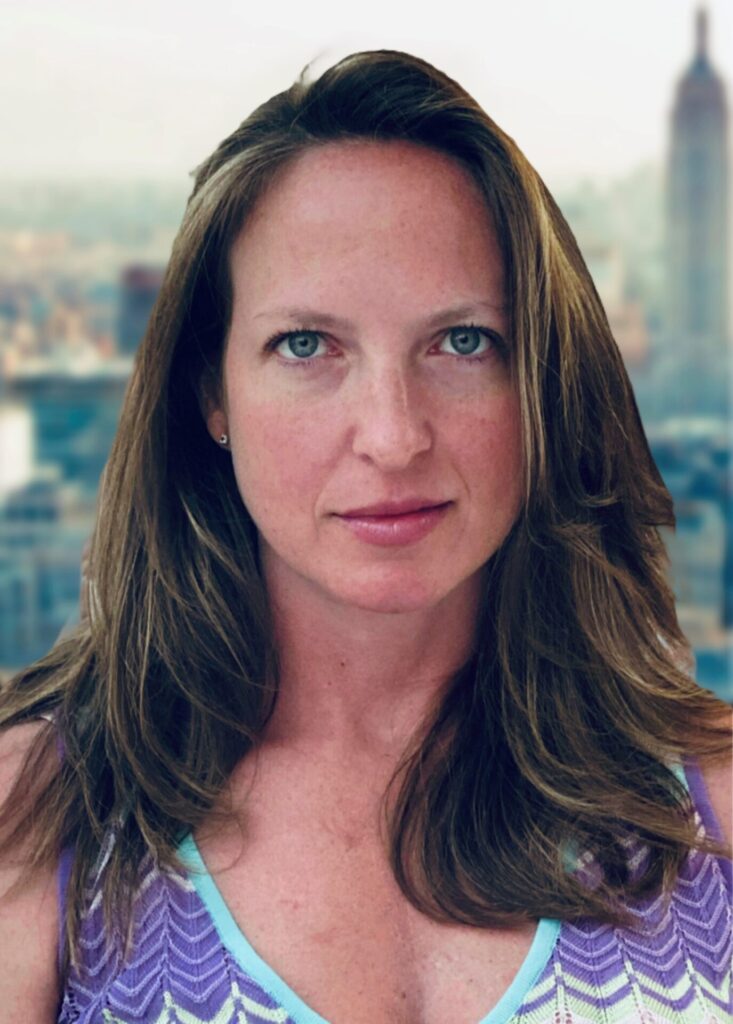 Impact investing and sustainability were not my main focus until I became a VC investor ten years ago, but I was exposed to it quite early. When I started, I spent several years in strategic consulting advising big Energy and Utilities Companies, confronted with the challenges of energy security, technology readiness, energy transition and other environmental issues, before climate change was such a big topic.
I then moved to WPP, the advertising and media company, where I spent 5 years overseeing strategy and business development before relocating to London in 2006.
It wasn't before joining a FoodTech and AgTech VC Fund that I really became familiar with sustainability and impact investing – where all investments are designed to build a more resilient food system and generate positive, measurable social and environmental impact.
For the past ten years, I've been a passionate advocate for sustainability, investing across Europe and the US, in the most innovative fast growth companies driving change in food and health. We backed entrepreneurs developing solutions to solve critical challenges around climate change, resource-efficiency, food waste or better health.
The most exciting part for me was to validate that you could invest in sustainable companies while delivering high financial returns and most of these companies today are category leaders in their space: precision farming (Arable), robotics (FarmWise), indoor agriculture (Soli organic, InFarm), novel ingredients (Mycotechnology).
Areas of specialism
At Calibre One, I lead our Global ESG, Sustainability and Climate Tech practice and work across the firm with our Healthcare and Life Science, Tech and Financial Service teams in to help our clients in Europe and the US recruit the best leaders for their organisations.
Within our Sustainability Practice, my focus is dual: I work with clients in private equity, asset management, infrastructure, family offices or large corporations to help them hire ESG and Sustainable experts and investors for teams, assist them in building new thematic impact platforms, strategies but also work with their portfolio companies to recruit senior talents in climate tech, foodtech, agtech and life sciences.
Why I moved to Executive Search
I was and still am very excited to keep leveraging my expertise and network in ESG and Sustainability to help our clients find and hire the best talent for their organisation.
In our current uncertain macro-economic environment, recruiting leaders who understand ESG and can implement transformative sustainable strategies while navigating numerous challenges is a top priority for many of our clients and Calibre One has the right team in place to address these needs and find the best talents globally.
As a passionate advocate for diversity, I also enjoy the opportunity to introduce our clients to a new pipeline of talents, with more women and minority CEOs, executives or board members.
Over the course of my my last decade in Venture Capital, I've realised that I was mostly a people person: I particularly enjoyed recruiting and collaborating with other investors, consultants, ESG experts, non-profits, academics to build long-term relationships. I've also always enjoyed being an advocate for sustainability and play an active role in growing the impact investing global ecosystem.
I've also seen many times how finding the right leaders and supporting them could have a transformative effect on a company's value creation. As such, switching from VC to search was a natural continuation of my previous work because ultimately, capital and talent are both equally critical in the success of a company.
My Career-Defining Moment
Becoming an impact investor was my way to find a more meaningful job and end the cognitive dissonance in my life: I was born with an auto-immune condition and had to be very cautious about my diet, avoid processed food (additives, sugar, pesticides etc) manage my stress, do way more exercise in order to manage my condition and alleviate the symptoms. I was lucky to be educated early on all these topics by my friend the neuropsychiatrist David Servan-Schreiber, who after being diagnosed with terminal cancer dedicated his life to investigating the role of food and how to improve your health through your diet, writing several books on the topic a decade before anyone else. After he died in 2011, I promised myself to keep his work and legacy going, and campaigned more actively to catalyse change in food, agriculture and healthcare. This led me ultimately to joining a Foodtech&Agtech Fund, and embrace fully sustainability and impact investing,
What Do You See As The Greatest Opportunity Of The Next Decade?
Sustainability and Climate Change are our greatest challenges but also our greatest opportunities to build a more sustainable future.
The Covid19 pandemic has been instrumental to accelerate our awareness of the fragility and interconnectedness of our ecosystems, and the growing challenges and existential threat around climate change and inequality.
We all realised that our global economy was at a crossroads and that it was impossible not to act. And when you look around us and see the increased number of fires, hurricanes, droughts, and melting ice caps I personally think that we can't afford to waste any more time debating the merits of ESG, sustainability or doing something or nothing.
Why Sustainability Now And Why It Matters For Our Clients?
Beyond the obvious existential threat of climate change, sustainability represents a huge investment opportunity today, with many tangible benefits for everyone: new jobs in the climate tech industry, alternative new clean energy and many new innovative solutions that will positively transform our way of life (transportation, mobility, built environment, etc.)
Hence, many of our clients look at ESG and Sustainability as a way to innovatively transform their organisations, drive long-term growth and better financial performance and remain competitive by attracting the best people to their organisations.
As leaders, every choice we make today is a chance to accelerate our journey towards a more sustainable future. We have the technology, business models and legislation today to decarbonise our economies, tackle climate change and limit global warming as close as possible to 1.5°C by the end of the century. We just need to act now.
It's a question of mobilisation, education, and leadership.
What's your favourite quote?
"Before you are a leader, success is all about growing yourself. When you become a leader, success is all about growing others." ~ Jack Welch